With our new assignment basket you will now be able to also assign lessons for students to complete assignments.
Anything you assign will pull through to the markbook, where marks are available this will pull through automatically or will need marks assigned depending on the content.
When you assign a piece of content where marks are not available this will pull through within the markbook as N/A.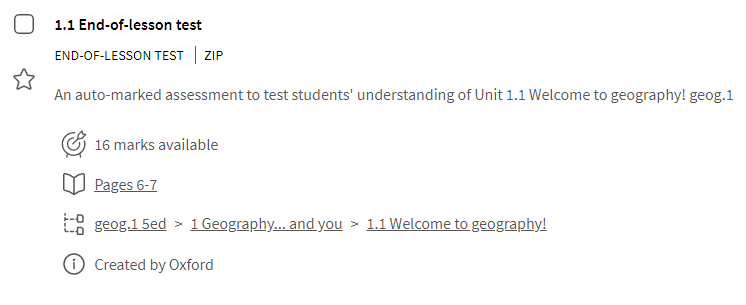 When content with no marks are assigned to students they will be given three options to complete the work which will be fed back into the markbook.
I have done my work and I don't have anything to hand in.
I am giving my work in by hand.
I am uploading my work.
We will be making more content available with marks assigned over time.
For more information on using the assignment basket follow the instructions found here.