Get up and running with Smart. Find advice and tools below to help you get the most out of your early access. We will be continuing to update this page as more content becomes available.
First steps
New to Kerboodle?
Follow the first steps including inviting an administrator to start creating students on Kerboodle.
Navigating Kerboodle
Your homepage
Look for the Smart Curriculum course icon and add to your own library by selecting the plus sign next to the course tile. You can also filter by subject to quickly find the curriculum course.
Staying up to date
Your course homepage is a great place to stay up to date, as we add content that will be flagged here.
You can also view any assignments you have waiting to mark here.
Resources and Assessments
Content on Smart Curriculum will be continued to be added, some of the highlights to get you started are available below.
CPD and Research
Within the Resource's tab, under All Resources you will see an option for CPD and Research within this section you will see all the content showing you the behind the scenes in what's gone into creating the curriculum. To get started view the Oxford Smart Curriculum Direction paper.
Assignment Basket
Simply select the content you wish to set and click Assign. You can choose to assign straight away or add it to your basket and continue to browse. Follow the on-screen steps to complete the assignment process including adding support materials within settings. View more information on assigning content.
Further support
Our team is here to help you make the most of your early access.
Training
If you need further assistance, you can book one-to one-training with a member of our team at no extra cost, available virtually. Click here to book.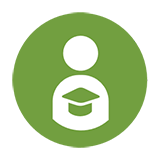 Student Support
We have dedicated student support on how to use Kerboodle which can be shared with any students.
Microsoft Teams
Join other teachers using Smart on early access and share your thoughts and stay up to date on teams.